Tesco In-store Point of Sale
Client: Tesco
Below are some of the projects I worked on whilst freelancing at Tesco over a 2 year period.
During this time I managed and produced print ready artwork for National campaigns including Fuel Save, Prices Down Staying Down, seasonal events like Christmas and Back to School, along with product range changes and regular trade driving activity.
The scope of these projects ranged from a simple shelf talker to national campaigns. The large scale projects could contain over 100 pieces of individual artworks and include development of both 2D and 3D work.
I worked closely with the in-store marketing managers, creative agencies, photographers and print partners to ensure production of all deliverables to deliver consistent results both on time and on brief.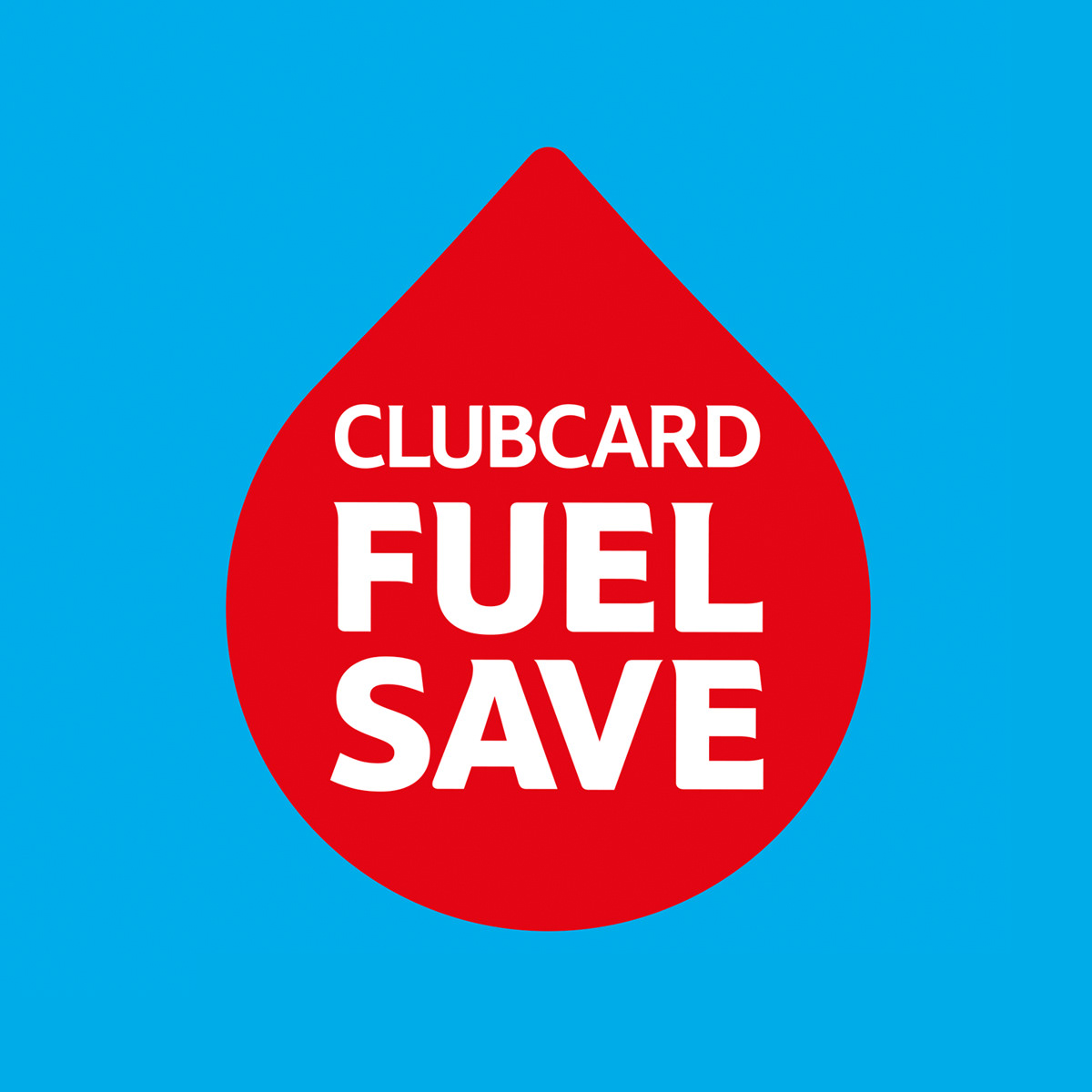 ClubCard Fuel Save - National Launch POS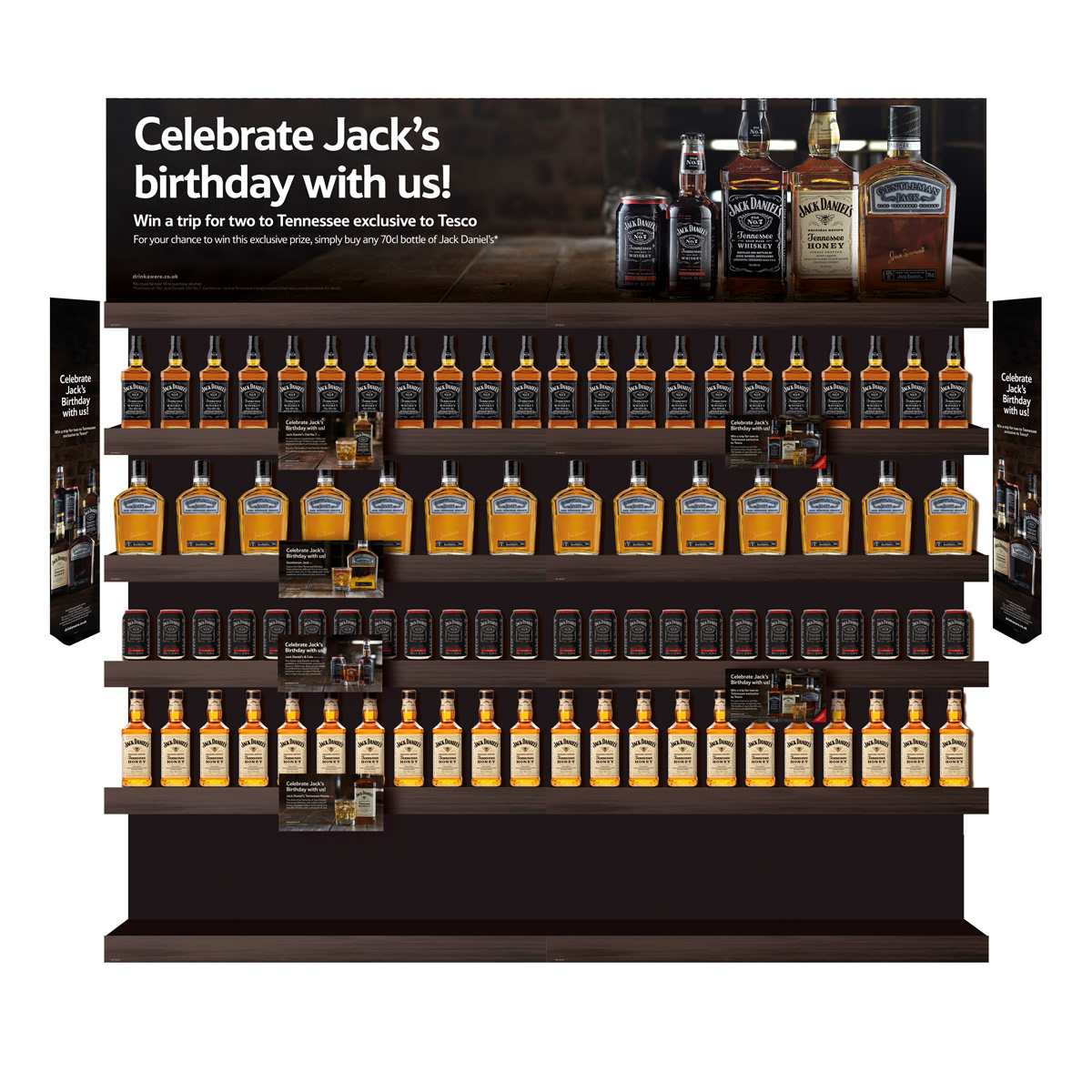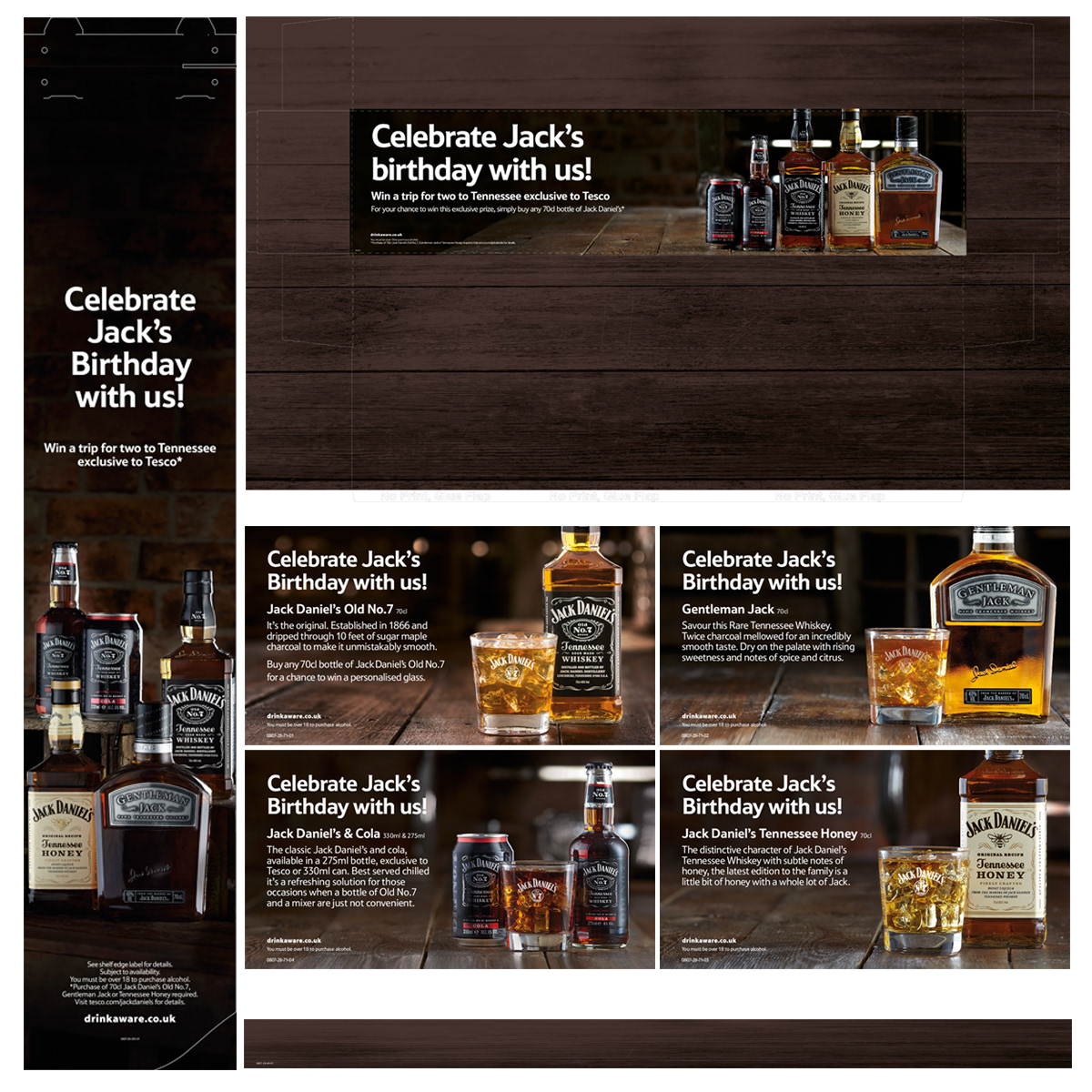 Jack Daniel's Birthday Promotion POS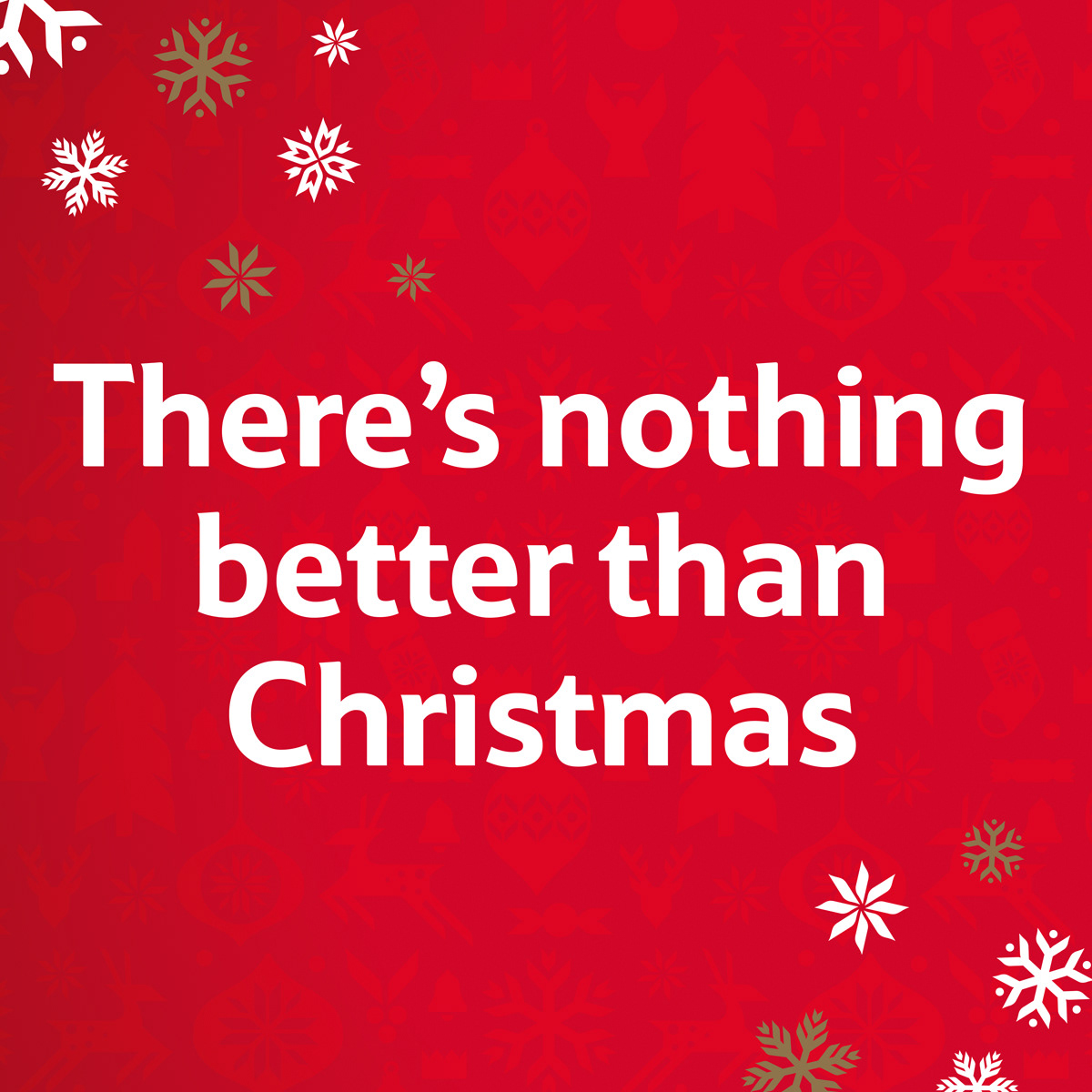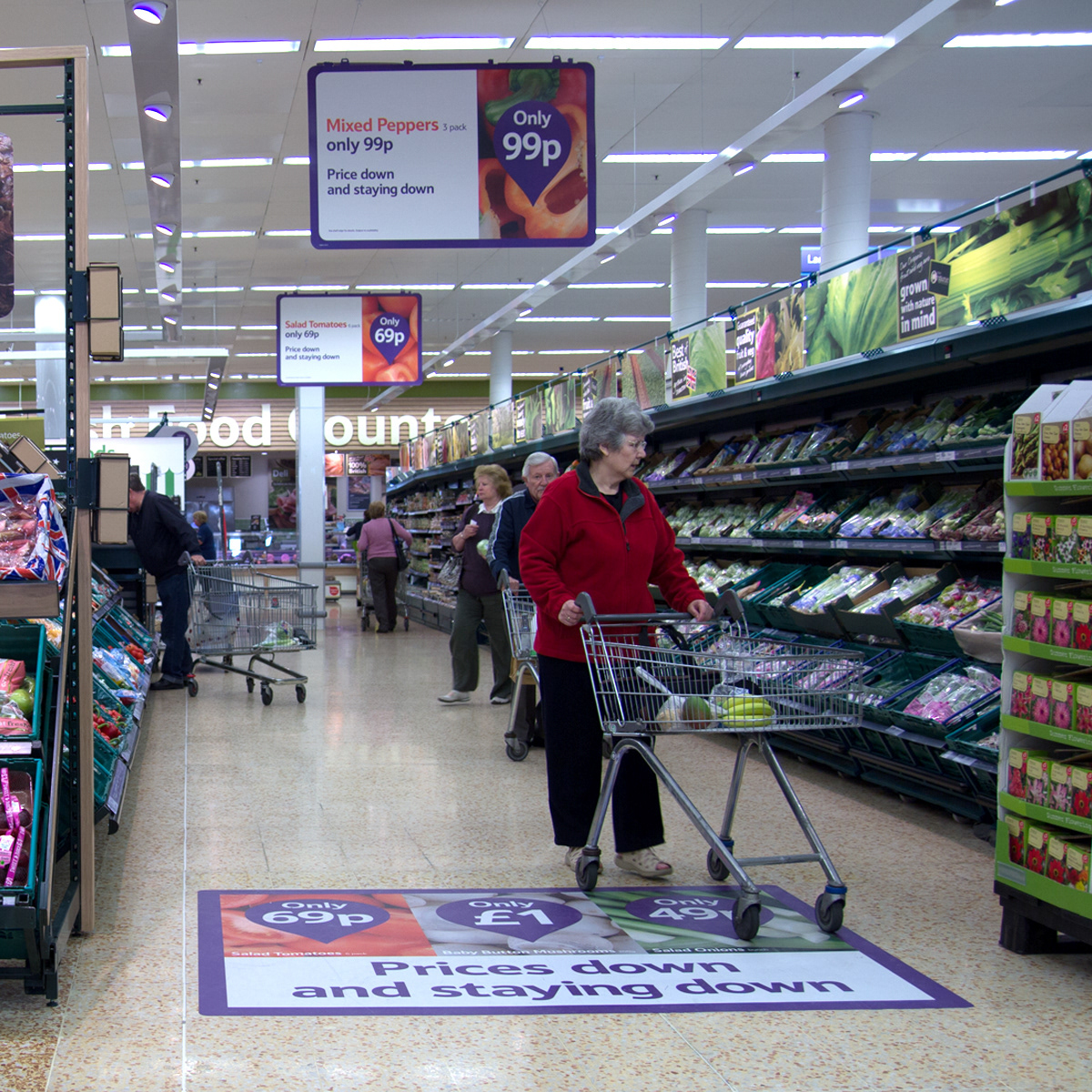 Prices Down Staying Down - National Launch POS